The perfect start to your career
We offer students, school-leavers and graduates the ideal start to their working life:
Whether vocational training, dual studies or a trainee program – our focus is on the professional and personal development of tomorrow's specialists and managers. We want to continue to grow and therefore rely on qualified junior staff from our own company. The sensible combination of theoretical and practical phases plays a decisive role for us, because we want to prepare our junior staff in the best possible way for the specific requirements of everyday professional life. And this claim is reflected in our entire range of products and services.
All vacancies are available in our job portal. The application itself can be made quickly and easily using the online form.  Due to data protection reasons applications by e-mail or via the contact form are unfortunately no longer accepted.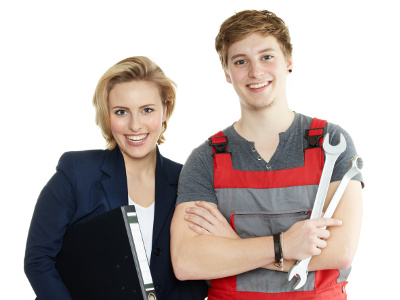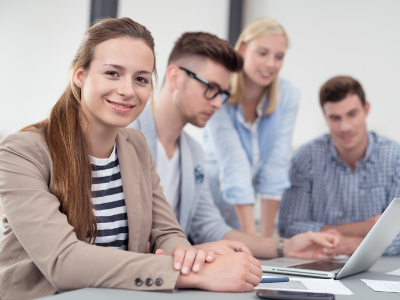 As a practical partner of DHBW Heidenheim, the Berufsakademie Glauchau and the Technische Hochschule Ingolstadt, we offer the possibility of a dual course of study consisting of theoretical and practical units in order to optimally prepare young people for the professional world. The dual course of study combines business management, but also specific logistical and freight forwarding content and will be applied by the students during the practical phases of their daily business life. At the Wolnzach location, various departments and business units – e. g. sales, quality, controlling, human resources and scheduling – will be run through so that preferences and personal strengths can be identified. In line with their personal interests, they are encouraged in order to guarantee a promising start to their professional life. Even a stay in one of our international bases is possible with appropriate services.